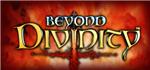 Sup, Buddy!

Beyond Divinity

Platform: PC, Steam
Region: RU + CiS
Type: Key

You receive your game immediately after purchasing it.

Beyond Divinity is the follow-up to the award-winning Divine Divinity. Soul-forged with a Death Knight, your fate is to spend the rest of eternity bonded to this creature of evil, unless you can undo his curse...prepare for your greatest adventure!

This new re-mastered version offers support for Windows 7 and higher resolutions.
!!!!PRESENT!!! TO GET A PRESENT, YOU NEED TO WRITE A POSITIVE FEEDBACK WITH THE PHRASE "I Want A PRESENT" AND AFTER THIS, DUBLISH THE SAME MESSAGE (in the PUBLISHMENT WITH SELLER tab, on the order page Oplata.info)
AFTER PERFORMING ALL ACTIONS, YOU GUARANTORS GET A PRESENT AS A RANDOM GAME on Steam
30.05.2017 10:07:24
Ключ активировал, риступаю к игре, спасибо.
28.05.2017 11:36:01
Ключ пришёл сразу, всё работает.
30.04.2017 20:06:43
Ключ получил сразу-же, игра активировалась. Буду надеяться, что ключ получен продавцом честным путем.
04.11.2016 19:24:51
Ключ пришел сразу, с активацией проблем не было.
22.01.2016 4:14:03
Ключ получил моментально. Спасибо