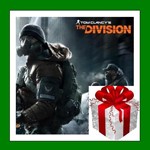 Tom Clancy's The Division - Uplay Key - RU-CIS-UA

Warning: game can be activated only in one of the following countries: Russian Federation, Armenia, Azerbaijan, Belarus, Georgia, Kyrgyzstan, Kazakhstan, Republic of Moldova, Tajikistan, Turkmenistan, Ukraine and Uzbekistan.
11.05.2019 21:02:04
Все отлично ХОЧУ ПОДАРОК
14.04.2019 14:45:55
Все отлично!
28.03.2019 10:42:52
Продавец вежливый, надежный. Рекомендую! С подарком не очень повезло, но ладно :3
15.03.2019 4:29:07
спасибо большое
все супер
24.02.2019 12:13:24
быстро,удобно и дешево

20.01.2019 23:51:12
Все быстро 10/10.Хочу подарок!
14.11.2018 19:42:35
Все отлично!! Хочу подарок
14.11.2018 18:55:22
Все получил! Огромнейшее спасибо за быструю доставку товара, я уже уле=еле! Хочу подарок!
26.05.2018 15:04:45
Ключ получил моментально! Огромное спасибо. Хочу подарок!
20.05.2018 21:48:28
Ключ получил. Все отлично. Хочу подарок!